Why use Pro Touch Mobile Auto Detailing?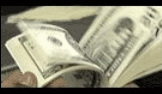 We help you make more when it comes time to sell your vehicle.
Pro Touch Mobile Detailing is a quality detailer. We do things the way the dealerships used to detail a car years ago. Results are our goal. The owner of Pro Touch Mobile Detailing, works directly with the manufacturer's of most of our detail supplies, (to help assure product quality and keep up with the latest trends). We only use formulations that are the result of over 20 years of experimentation and the singular pursuit of the ultimate protection and shine for your investment.

Buddy was trained professionally by a BMW/Alfa Romeo dealership over 20 years ago to detail luxury vehicles for their dealerships. Where there was NO ROOM for mistakes or damage. PERIOD!! As a joke the showroom manager would white glove inspect a vehicle now and then just to get Buddys' goat because he knew how thorough Buddy was. He had 3 bays at the Laskin Rd.. BMW/Alfa Romeo dealership from the mid 80's until they closed their doors in the mid 90's. He is more thorough than bleach. He wants them all picked apart as if they are going into the showroom. He has a certain mind set from the dealerships on how the vehicle should look and that is the way he does them all, thoroughly and correctly. He digs for dirt in places others skip over.

We understand the need for our clients to feel their investment is safe. The owner has over 15 years experience in the detailing industry. We are fully licensed and insured, so our clients can relax when their vehicle is in our possession.

Don't entrust your second biggest investment with the charity car washes (donate but don't let them wash), your kid or an inexperienced detailer using inferior detailing products. Or risk going into your local car wash, especially the ones with twirling strips. The strips don't get replaced as often as they are suppose to. They fray, things get stuck in the ends of them, and then debris gets slapped repeatedly all over your clear coat paint finish. Did you ever wonder where the scratches, holograms and swirl marks and the spider webbing marks came from? Dirty old contaminated rags, brushes, and strips. They have a disclaimer as you pull in, "They are not responsible for damages." Look for the sign next time you dare to go in one.

We stand behind our work. We Guarantee our work to be to your satisfaction and Guaranteed to be damage free.

We use a fresh clean set of micro fiber towels on every vehicle we service. Besides restoring that just washed and waxed look of your vehicle our wash solution forms a high tension barrier and reduces the static charge from your car's finish to reduce dust attraction so your car's finish will stay cleaner longer! This high lubricity formula wash also lubricates the finish while special polymers help to encapsulate dirt, dust, pollen, road grime and other air-borne pollution to safely remove them off the surface, producing a scratch free wash, instead of grinding them into the paint.

Just bought a new or used vehicle? You probably need us to give it a good once over. We highly recommend the Silver or Gold Full Detail Packages. Before you turn in that lease vehicle you should let us detail it first. Their reconditioning fee's they charge are usually more expensive than our Gold Detail Package. Before you sell your present vehicle you need to have us detail it first, again go with at least the Silver Detail Package. Buddy has worked for and with dealerships, collision centers and leasing companies for years and he knows what the buyer looks for. Look in the N.A.D.A or Kelly Blue Book and see the price difference in the "Excellent Condition" and "Poor Condition" columns. We help put you in the "Excellent Condition" column.

Here is just a few comments we received by email from our customers.
.
"We sold my husbands truck to the first person we showed it to. Thank you for all your advice and hard work. I am going to sell my car next. We will call you for sure."
Ashley H.

"Thank you for bring my car back to life. I was putting the for sale sign in the window after you left a neighbor stopped by and asked about you and your company. He asked me how much I wanted for the car, went home wrote a check and came back to buy it for his daughter. He was impressed with your work."
Harvey C.

"I can't thank you enough for fitting us in on such short notice! I sold my BMW for more than I was originally going to ask.after your fantastic detailing job! Thanks for the tips, they worked. I have already given your name to a few people I know that have seen the car since it was detailed by your company.
Bob T.

---
| | |
| --- | --- |
| Prices & Services are posted here 24/7. Each service has a detailed explanation of what is entailed and the rate for each size vehicle. | Schedule appointment here Securely 24/7. Don't procrastinate spots fill quickly. Schedule now. |
When You Look Good, We look Good. We Take Pride In Your Ride.
Doing our part to keep Hampton Roads Spotless!!! One car at a time.





Proudly Serving Virginia Beach, Norfolk, Chesapeake Virginia
---

Copyright© 2018 Pro Touch Mobile Auto Detailing Va. Beach, Va., www.protouchmobiledetail.com, All Rights Reserved.